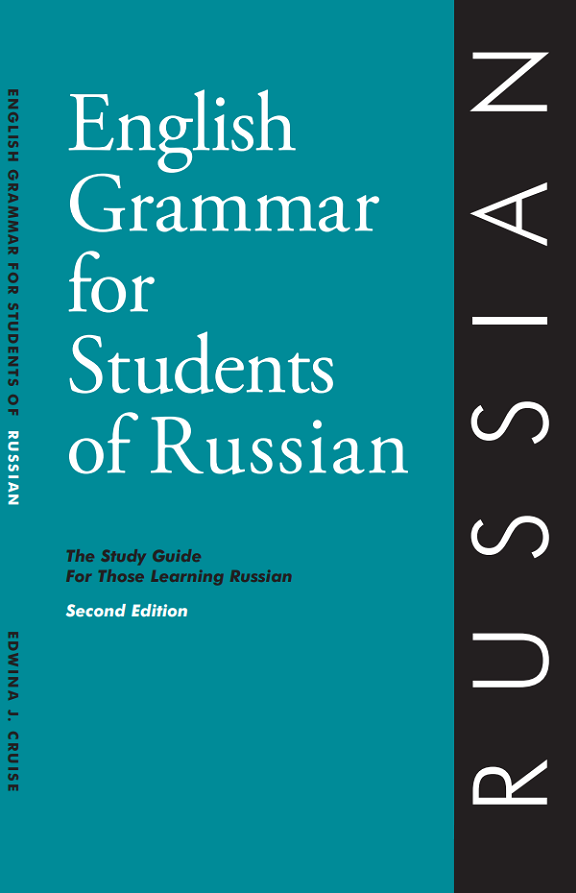 Learn Russian with a proven method designed for English speakers
Step by step analysis: How to go from English to Russian structure
One grammar point per chapter
Ease to consult as a reference
Compatible with all major textbooks
Study tips on how to memorize Russian vocabulary and verbs
Examples, examples, examples
 "This is one of the most useful books for the teaching and studying of elementary Russian language"
—H. Solomon on Amazon
 "Great book. It will help you identify what parts of English grammar you've forgotten because you've never needed to discuss it."
—Student review on Amazon
"This is the perfect study companion for native English speakers learning the Russian Language!"
—L. A. Vitale on Amazon
a self-study guide that helps you come prepared to Russian class
step-by-step examples
To show you how to get from an English structure to the equivalent Russian structure.
All the essentials
Straightforward lessons that focus more on the rules than the exceptions. Covers the grammar taught in beginning college courses.
Study Tips
Tips to help you learn Russian vocabulary and word forms, and to remember them.
one point per chapter
In each bite-sized lesson, author Edwina J. Cruise explains one grammar concept and illustrates it with English and Russian examples.
Explained in English
To help you learn the grammar from the point of view of a language you already speak.
Online Reviews
Check your understanding by completing online reviews.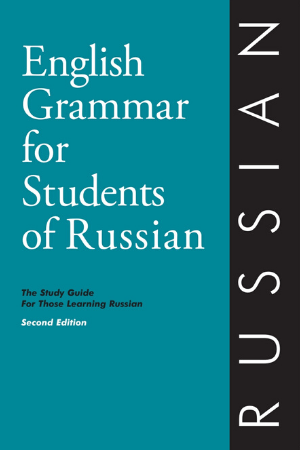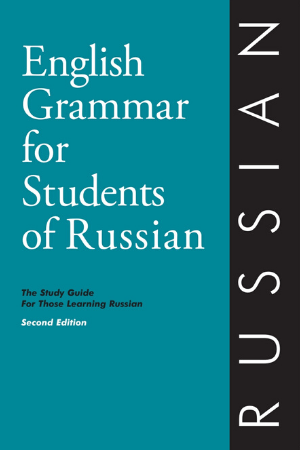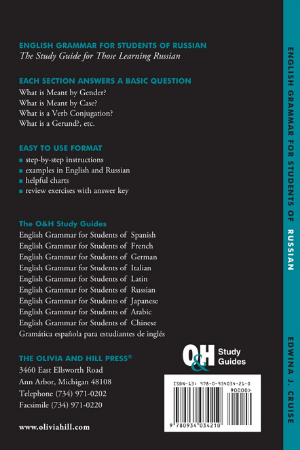 Learn The Grammar Terms Your Textbook Assumes You Know
Book Reviews
Slavic and East European Journal
"Cruise's book is one of the most welcome new publications to reach our field. It services its intended purpose and is appreciated by students. The clear format and typesetting enhance its content."
Amazon Review
"This is one of the most useful books for the teaching and studying of elementary Russian language. So many students today have no grounding in English grammar and, because Russian is an inflected language (noun cases, little word order), it is crucial that the terms of grammar and the patterns of English be understood before and while a student learns the declensions and grammatical necessities of Russian. Great book!"
Amazon Review
"This book helps you understand Russian grammar by first explaining how the same concepts work in English grammar. It's written in a very easy, basic way. Not overly technical. I'm so glad I got this book! I'd still be stuck without it."