Get the support you need
to get the most out of your
language course
Supplement your textbook with the O&H Study Guides to jumpstart your language skills
"This is simply unbelievable! This Author is the best i've come accross in the last 10 years. The real wonderous writer"
The New York Times
"It's all good. I will refer everyone I know. I didn't even need training. I am so pleased with this product."
BCC News
"Book was the best investment I ever made. Book is both attractive and highly adaptable. Just what I was looking for"
DreamWorks Lead Project
Understand the grammar terms your textbook assumes you know
What's Inside?
Study Tips
Study tips on how to memorize the language vocabulary and verbs
Step by step analysis
First, we go explain the English grammar relevant for your target language, then step by step
Grammar Points
Short chapters focus on one grammar point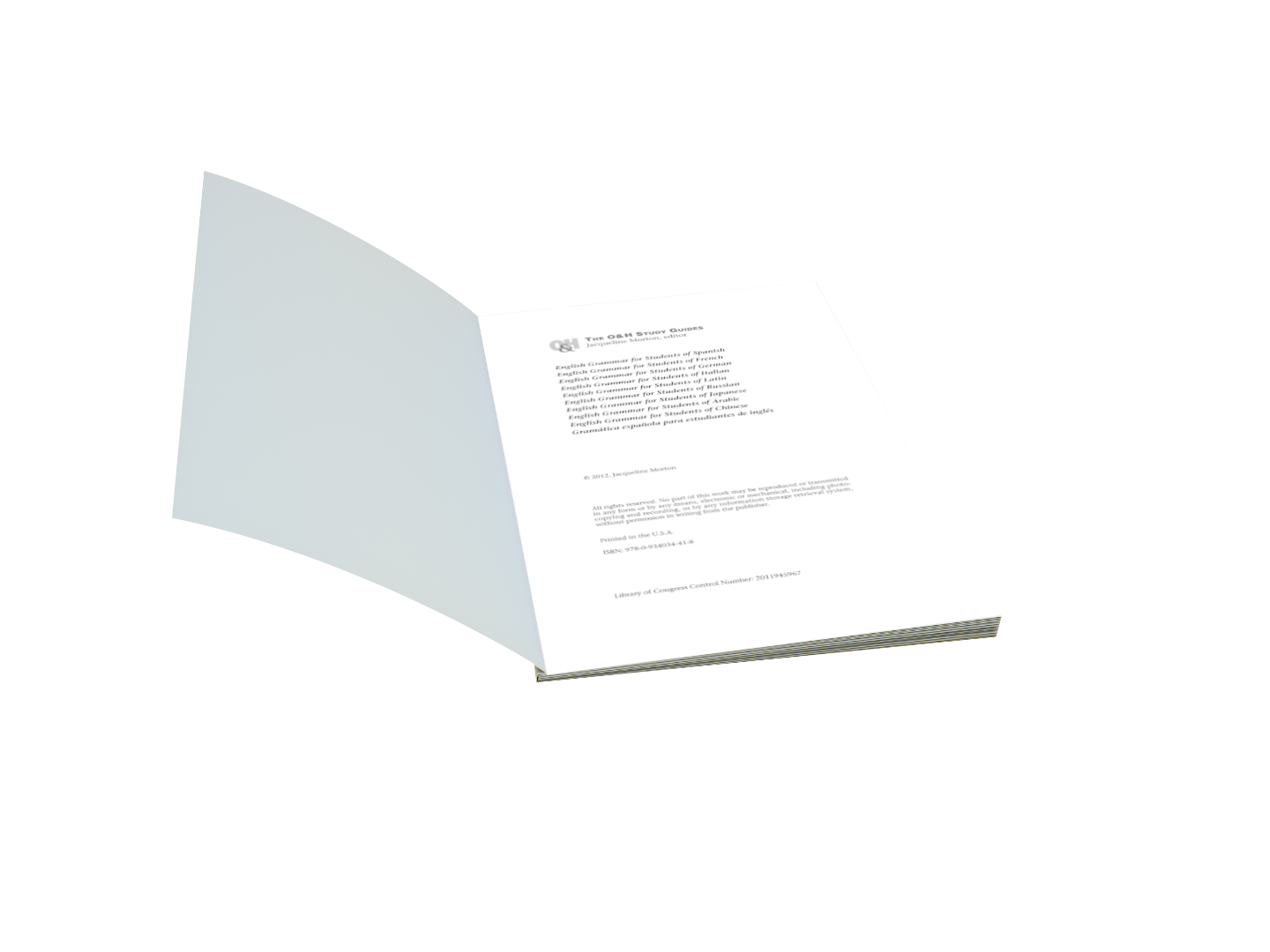 Easy to use
Consult as a reference with our detailed index
Compatibility
Supplements all major textbooks
Examples
Endless Examples in English and target language
Reach your language goals faster
The O&H Study Guides are designed to help you make the bridge from English to Spanish.
We break it down in English first and don't assume any previous knowledge of grammar.