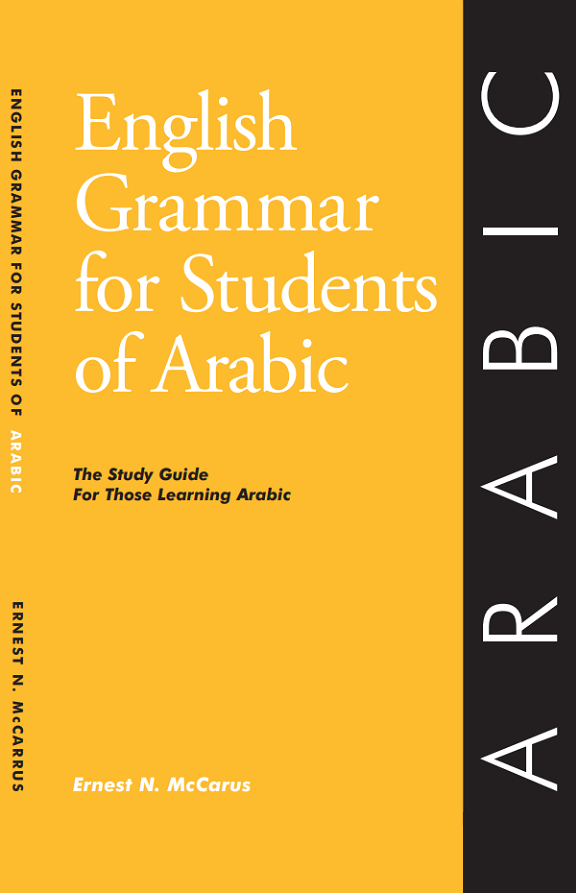 Learn Arabic with a proven method designed for English speakers
Step by step analysis: How to go from English to Arabic structure
One grammar point per chapter
Ease to consult as a reference
Compatible with all major textbooks
Study tips on how to memorize Arabic vocabulary and verbs
Examples, examples, examples
"On the whole, this is a terrific book for intermediate students of Arabic grammar"
Review in Amazon
"This book is very helpful by relating Arabic grammar to English grammar, and for explaining it in creative and different ways"
—Cynthia L. Yonge on Amazon
"I really do think that English Grammar for Students of Arabic is an exceptionally good book because it is one of those all-too-rare titles which identifies a real problem and is brilliantly executed by the author"
—Graham Douglas, learner of Arabic
a self-study guide that helps you come prepared to Arabic class
step-by-step examples
To show you how to get from an English structure to the equivalent Arabic structure
All the essentials
Straightforward lessons that focus more on the rules than the exceptions.  Covers the grammar taught in beginning college courses.
Study Tips
Tips to help you learn Spanish vocabulary and word forms, and to remember them.
one point per chapter
In each bite-sized lesson, author Earnest N. McCarus explains one grammar concept and illustrates it with English and Arabic examples
Explained in English
To help you learn the grammar from the point of view of a language you already speak.
Online Reviews
Check your understanding by completing online reviews.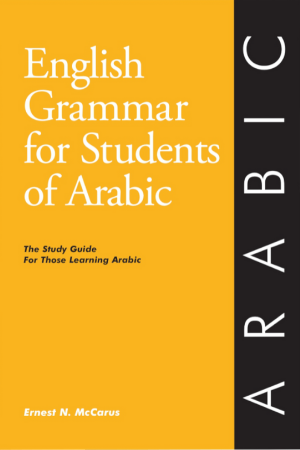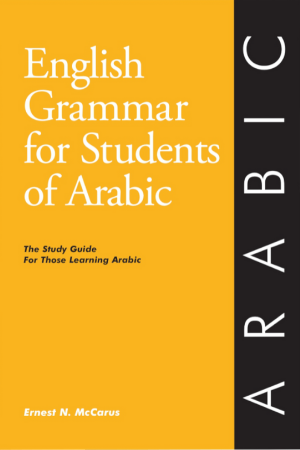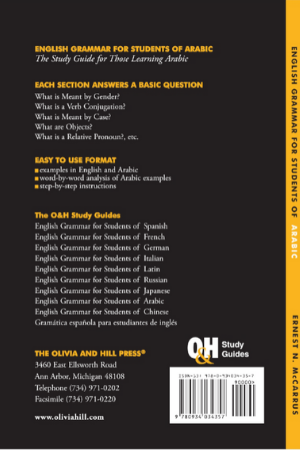 Learn The Grammar Terms Your Textbook Assumes You Know
Book Reviews
Middle East Studies Association Bulletin
Vol. 41, No. 1, June 2007
"This publication has the potential for becoming an indispensable tool for English-speaking students not in control of basic English grammatical concepts."
Amazon Review
Cynthia L. Yonge
"Good book to complement an Arabic Course. This book is very helpful by relating Arabic grammar to English grammar, and for explaining it in creative and different ways."
Amazon Review
"On the whole, this is a terrific book for intermediate students of Arabic grammar. It covers those obtuse topics like gerunds, infinitives, etc."